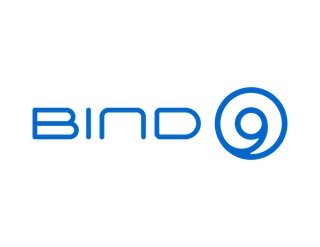 If you've visited ISC's GitLab instance in the last few days, you may have noticed something: BIND 9 has a new logo! In fact, this is the first time that BIND 9 has had a logo at all, despite the fact that the software has been in development since 2000. So why now?
BIND 9 is ISC's flagship product and BIND 9 support contracts represent the lion's share of ISC's annual revenues. Over the past couple of years we have begun modernizing and refactoring BIND 9's code to make it less complex and more robust, and that work will continue. In that spirit, we felt that it was time to create a logo that reflected BIND 9's future.
Working with designer Richard de Ruijter, we wanted to come up with something both modern and classic, clean and simple yet evocative of BIND 9's strengths. We are very happy with the new logo and hope you like it as well. We invite your feedback at marketing@isc.org.
Need to download one of ISC's logos? Check this page.