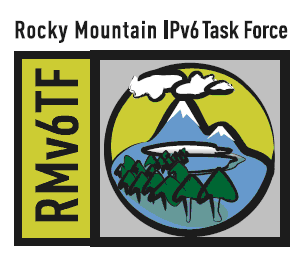 I had the fortunate opportunity to present the Wednesday Keynote at the Rocky Mountain 2011 IPv6 Summit.  The session was a slightly different angle to the normal "IPv6" presentations. We worked through how the cyber-criminal dynamics impact IPv4 networks, the cyber-criminal "arms race" is pushing IPv6 in the criminal market place, and how these factors must be considered in IPv6 deployments.
It is important to understand the security drivers that threaten organizations. The PDF and PTT are both offered to help network and system engineers work with their teams. It is a small contribution to help a "IPv6 driver" convince others in their organization to save time with slides. 🙂
One addition topic that came up during the talk was IPv4/IPv6 visibility in the network. My recommendation was to use Open Source & Free tools first, learn from them, get empowered from them, then figure out if you need commercial vendor tools. Given the network engineering audience, visibility for flow base tools are key. SWITCH has a nice "starter" page – FloMA: Pointers and Software.  Use this page first to find open source and free Netflow and Flow tools to gain visibility on your network.
---
Update
For those who were asking how ISC can help, I've add a reminder slide. ISC can help with two of the four categories NIST listed in their Estimating USG IPv6 & DNSSEC External Service Deployment Status. E-mail info@isc.org to start the conversation.